Carol Vorderman daughter, son, husband, net worth, latest updates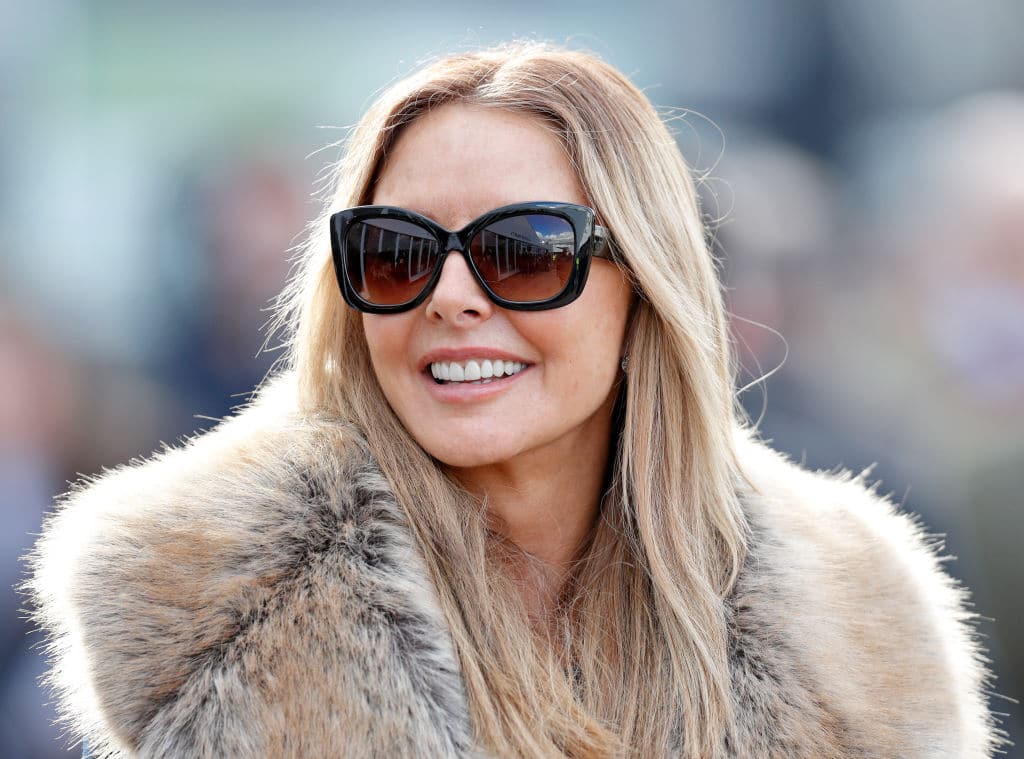 For many years, Carol Vorderman became a household name as she presented one of the longest-running game shows in the world, Countdown. She has been in the broadcasting industry for 38 years. Throughout that period, many of her fans admired her for being a figurehead for strong and smart females. For three decades, she became one of England's sweethearts, hosted many TV shows, published multiple best-selling books, and even received an MBE for her services to broadcasting.
Carol Jean Vorderman, MBE, is a British media personality and broadcaster. She was born on 24 December 1960 (age 59 years) in Bedford, Bedfordshire, England. Despite having written many books, hosted numerous events, and appeared in several television shows, people know her for being the co-host of Countdown, a TV programme she was part of for 26 years.
Carol Vorderman bio summary
Full name: Carol Jean Vorderman
Citizenship: British
Age: 59 years
Date of birth: 24 December 1960
Birthplace: Bedford, Bedfordshire, England
Parents: Tony Vorderman (father – 1920–2007), Edwina Jean Davies (mother – 1928–2017)
Height: 1.68 m (5 feet 6 inches)
Profession: Television presenter, writer, businesswoman, broadcaster
Marital status: Divorced
Ethnicity: White
Education: Vale View Nursery, Blessed Edward Jones Catholic High School, St Mary's School, Rhyl, Sidney Sussex College, Cambridge
Kate Nauta bio: husband, children, movies, net worth, measurements
READ ALSO: Kate Garraway bio: husband, children, salary, net worth, and career
Early life
Carol Vorderman was born on 24 December 1960 to parents Anton Tony Vorderman (father), and Edwina Jean Davies (mother) in Bedford, Bedfordshire. She comes from a family of three children, her being the youngest. Her father was Dutch and was born in 1920, and her mother was Welsh, born in 1928.
Although she was born in Bedford, Bedfordshire, England, she grew up in Wales, where she experienced most of her childhood. Her mother moved her family to her home town of Prestatyn, North Wales after separating from her husband. At that time, Carol was three weeks old. She shared the same bed with her mother until she was nine.
Carol and her siblings, Trixie and Anton, grew up in Wales in a one-parent household. She went to Blessed Edward Jones Catholic High School in Rhyl before enrolling for an engineering course at Sidney Sussex College, Cambridge after turning 17. At Cambridge, she became a member of the Nines Club since she had achieved a third-class score in all her years of study.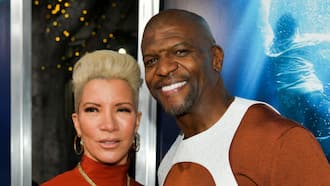 Rebecca King-Crews: Family, nationality, ethnicity, cancer, siblings
READ ALSO: Carol Kirkwood measurements, divorce, salary, husband, and photos
After her parents separated when she was three weeks old, Carol Vorderman never traced her father for many years. She only saw her father for the first time when she was 42 years old.
In 2007, she participated in the TV series, Who Do You Think You Are? It was a genealogy documentary show that helps to trace the family tree of various celebrities. The programme helped Vorderman to discover her Dutch side of the family for the first time in over 47 years.
Family, husband, and children
Carol Vorderman has been married twice in her lifetime and divorced on both occasions. In 1985, she married Christopher Mather. At the time, Christopher Mather was a Royal Navy officer. But their marriage did not last long. The two divorced in 1986 after being in a relationship for a year.
Linda Kozlowski: Paul Hogan relationship, new husband, latest updates, Crocodile Dundee
In 1990, she married Patrick King. Carol Vorderman's husband was a management consultant in the UK at that time. However, the two divorced in 2000 after spending ten years together. Through that relationship, Carol and Patrick had two children, a son and daughter.
Carol Vorderman's daughter is Katie King, and son is Cameron King. Katie King is a scientist who, in recent times, has been working on a cure for cancer. Her son, Cameron King, had a history of learning difficulties while growing up and was once diagnosed with severe dyslexia.
READ ALSO: Nancy Kacungira biography: Husband, family, net worth, education, career
After divorcing Patrick King, Carol Vorderman met Des Kelly. The two lived together from 2001 in London. They were together for five years before going their separate ways in December 2006. By the beginning of January 2007, they announced their split despite having a short reconciliation.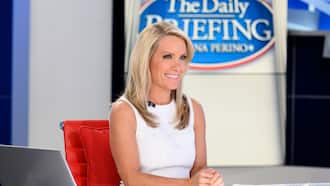 Dana Perino: husband, salary, net worth, children, family
So, is Carol Vorderman in a relationship? As of 2020 and at the age of 59, the media personality is single and not dating anyone. She is happy with her current status and has no complaints. Instead, she is glad to have special friends.
Professional career
Carol Vorderman's professional career dates over three decades. The first time she came into the public limelight was in 1982 during the game show, Countdown. But before she found a path into the media industry, she used to be a junior civil engineer at Dinorwig Power Station in Llanberis, Wales.
After a short stint, she went to work as a graduate management trainee in Leeds, England. She also used to be a backing singer in Leeds during the early 1980s. In the mid-1980s, she used to work in the Information Services Department of the United Kingdom Atomic Energy Authority on part-time.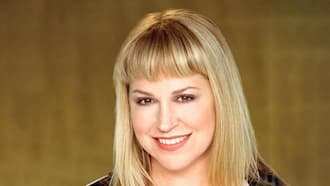 Melissa Womer: children, Jim Carrey, net worth, latest updates
Throughout 1984 and 1985, she was a regular on the Peter Levy show on Radio Aire. She made appearances in the mid-morning segment to read stories for pre-school children. But it is through Countdown that Carol Vorderman got her footing in the TV industry.
When Countdown started in 1982, the producers sent out newspaper advertisements seeking a woman with excellent mathematical skills to co-host the show. Carol's mother saw the ad and applied on her daughter's behalf.
At that time, Vorderman was 21 years, old and her initial contributions to the show were the numbers game. She became a hostess, and her intellectual ability made her a success. She stayed with the show until 2008.
Vorderman presented many TV shows throughout her career. Some of these include:
How 2 (1990–1996, 1998)
World Chess Championship (1993)
Tomorrow's World (1994)
Entertainment Today (1996)
Better Homes (1999-2003)
Pride of Britain Awards (1999-Present)
Britain's Brainiest Kid (2001-2002)
Loose Women (2011-2014)
Food Glorious Food (2013)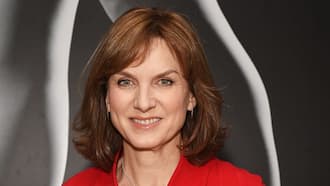 Fiona Bruce husband, parents, salary, net worth, house
READ ALSO: Bradley Walsh wife, children, salary, and net worth
Carol Vorderman has also appeared on several TV shows as a guest presenter, contestant, and participant. Some of these Carol Vorderman TV shows include:
Have I Got News for You (2004, 2006)
The Sunday Night Project (2006)
Lorraine (2001, 2018-Present)
I'm a Celebrity…Get Me Out of Here! (2016)
Carol has also been a journalist outside of television. She has written many newspaper columns for several media houses, including The Daily Telegraph and in the Daily Mirror.
What does Carol Vorderman do now?
Carol Vorderman continues to be a presenter and media personality even in 2020. Currently, she is the presenter of Pride of Britain Awards, a position she has held since 1999. Also, she is the deputy presenter of the breakfast programme, Lorraine, and has been doing the job since 2018. Outside of the media, she is a businesswoman and publisher of many books.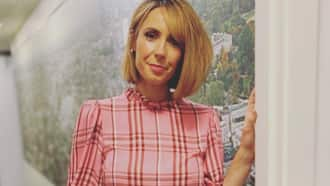 Alex Jones (Welsh presenter): husband, family, salary, what happened
Carol Vorderman's books
Unlike many media personalities, Carol Vorderman has published many books, including bestsellers. She mostly authors educational and diet books. Some of these include:
Carol Vorderman's Detox for Life: The 28 Day Detox Diet and Beyond (2001)
Carol Vorderman's Massive Book of Sudoku (2005)
How to Do Sudoku Carol Vorderman (2005)
Maths Made Easy Times Tables Ages 5-7 Key Stage 1 (2014)
Science Made Easy Ages 10-11 Key Stage 2 (2014)
French Made Easy Carol Vorderman (2014)
Help Your Kids With Music: A Unique Step-by-step Visual Guide (2015)
How to Be an Engineer (2018)
10 Minutes a Day Spelling, 2nd Grade (2020)
10 Minutes a Day Multiplication, 3rd Grade (2020)
Detox For Life is one of her number one bestsellers. But in general, she has published many textbooks, including series like Science Made Easy, Maths Made Easy, and English Made Easy. The media personality has released a book in almost every year since she authored How Mathematics Works in 1996.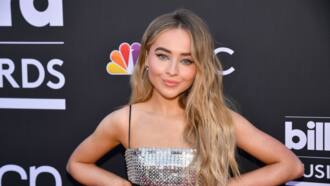 Sabrina Carpenter bio: age, boyfriend, height, movies
READ ALSO: Noel Edmonds net worth, salary, cars, house, wife, and whereabouts
What is Carol Vorderman IQ?
Carol Vorderman was a vital statistician for Countdown in the 26 years she was with the programme. Many people know her for her mathematical prowess and immense contribution to education in the UK through the publication of countless Science, English, and Maths books.
She was also the trustee of the National Endowment for Science, Technology, and the Arts in the 1990s. But what is her IQ? As a member of Mensa International, Carol Vorderman has an IQ of 154.
How much is Carol Vorderman worth?
Carol Vorderman has been in the broadcasting industry for over three decades. She is also an author who has published many educational and diet books. Over the years, she also established herself as a businesswoman with interests in different industries. At some point in her career, she was once the highest-paid female TV presenter.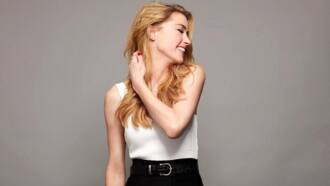 Amber Heard bio: age, net worth, divorce, latest news
According to Celebrity Net Worth, Carol Vorderman's net worth is $10 million. You can see how she spends some of her money by following the Carol Vorderman Instagram page. It also contains the latest news about the media personality.
Carol Vorderman is a British media personality, broadcaster, author, and businesswoman. Many people know her for being the co-presenter of the long-running game show, Countdown from its intimacy in 1982 to 2008. As a member of Mensa International, Carol has an IQ of 154. She has used her knowledge to write educational books for kids.
To refresh your memories, Tuko.co.ke has created a list of Blue Peter presenters who graced the TV screen in the longest-running children's program in the world. Since the show started in 1958, there have been many presenters since then.
Some of the most popular presenters include Odunayo Andrew Akinwolere, Richard Bacon, and Janet Ellis. No matter how old you are, you are likely to have grown up watching one of these presenters.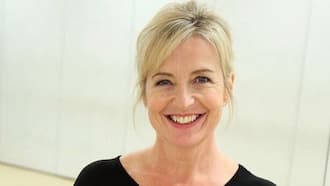 Carol Kirkwood the weather girl net worth
Subscribe to watch new videos
Source: Tuko Newspaper
View more information: https://www.tuko.co.ke/387501-carol-vorderman-daughter-son-husband-net-worth-books-latest-updates.html
See more articles in category:
Wiki