Confusion as Wiper Party female nominee allegedly quits 2017 race after getting USA citizenship ▷ Tuko.co.ke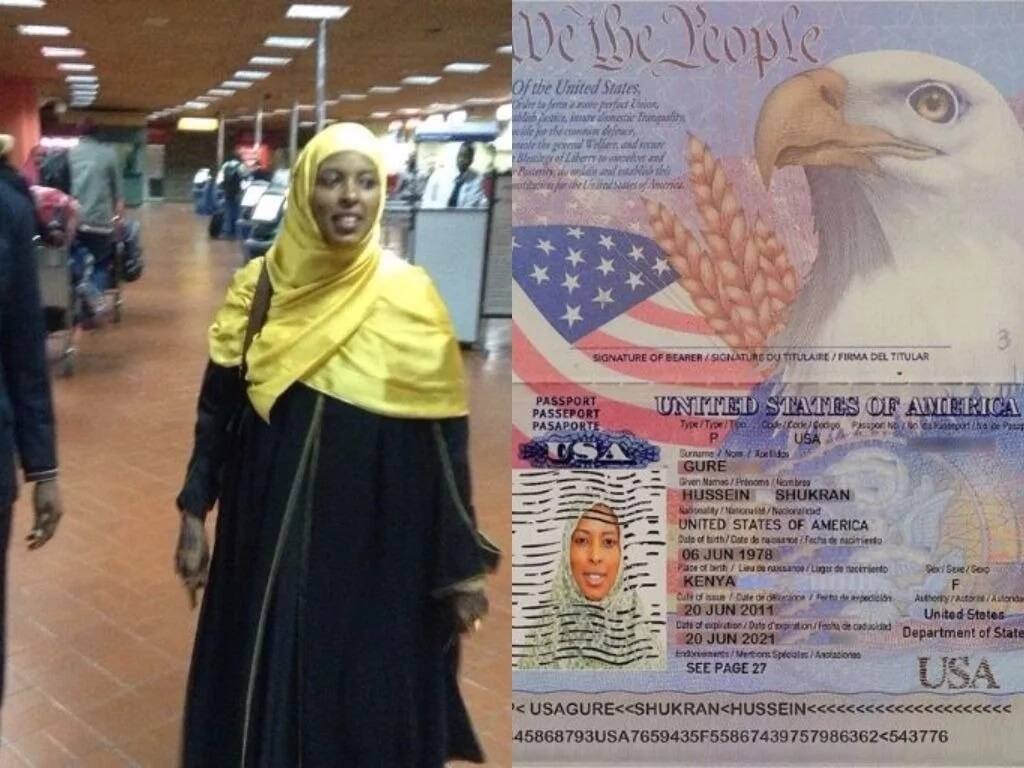 – Garissa Women Representative Shukran Hussein Gure had shocked the county by dropping her bid for re-election
– Gure claimed she was not a Kenyan citizen thus would not vie for the seat
– Her decision caused outrage with residents condemning her move
– The legislator later spoke to TUKO.co.ke denying that she quit the race blaming the news on malicious people who had hacked her Facebook account
Garissa Women Representative Shukran Hussein Gure has left residents of the county shocked and angry after quitting the race for the seat in the August General Election.
The legislator elected in 2013, under the Wiper Party ticket, claimed she would not seek re-election as she was not a Kenyan citizen.
Gure later denied the statement claiming it was malicious and meant to discredit her ahead of the August Election.
Speaking to TUKO.co.ke, Gure said she was still in the race for the seat as she had been handed a Wiper Party certificate defend her seat.
"My page had two administrators but none of them can access at the moment. I have not quit the race and I am not going to the US as claimed in the post which is possibly the work of my competitors," She told TUKO.co.ke on phone.
READ ALSO: 19 dead, scores severely injured after being forced to board bus to Busia
In the apparently fake Facebook post, Gure said she made the decision after wide consultation with her family.
READ ALSO: Millie Odhiambo's impressive CV that will throw you off the chair
In the fake statement posted on Facebook on Friday, May 12, seen by TUKO.co.ke, Gure apologised to the Wiper Party, residents of Garissa and Kenyans for quitting the race after getting US citizenship.
"Now, it is truly is a binary choice between the remaining candidates. There's no way around it, and my moment of decision has arrived,
"True, I had previously stated that I could never give up. But I readily concede this as a reversal as I head back to my country of citizenship, America. I have no doubt I will disappoint some for changing my position. But this is where I am, and I trust the people of Garissa, my supporters, Wiper party members, and Kenyans will accept my decision. Goodbye," the statement read.
Gure also posted a photo of her US visa on Facebook confirming she was serious with the decision to quit the seat.
READ ALSO: Joho to lead special task force to ensure Uhuru's downfall
Subscribe to Tuko youtube channel to watch more interesting videos!
Gure's decision was welcomed with mixture of anger and disappointment from Garissa residents and Wiper supporters across the country who questioned her judgment.
Gure insisted her decision was final even after clan elders arranged a meeting to convince her not to quit the race.
If the aspirant has to be believed that her account was hacked and police are investigating, questions shall be raised on how the hacker accessed her passport.
Have something to add to this article? Send to news@tuko.co.ke
Watch one of 19 presidential aspirants in Kenya talk about his bid in the video below;
Subscribe to watch new videos
Source: Tuko

View more information: https://www.tuko.co.ke/240245-confusion-wiper-party-female-nominee-allegedly-quits-2017-race-usa-citizensh.html
See more articles in category:
Wiki