Popular Kendrick Lamar quotes about love, God and money ▷ Tuko.co.ke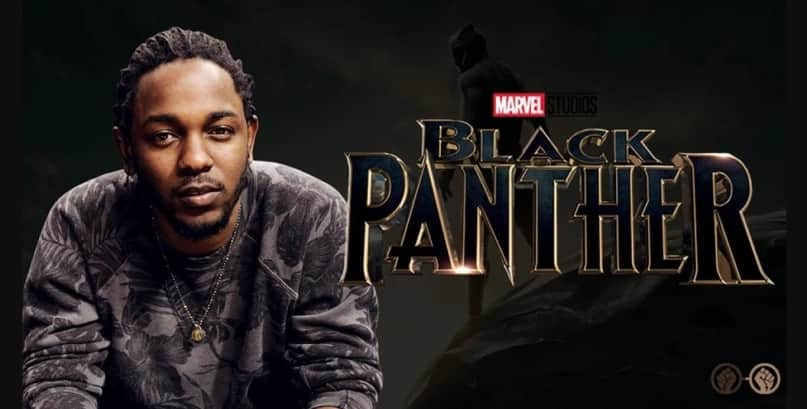 Kendrick Lamar is one of the popular rappers whose songs are just great to listen to. He started his career when he was just a teenager and from there on he never looked back. Apart from his music, he also has numerous quotes which will inspire you as well as let you know about the rap cultures, gang violence and other things. This article brings you some of Kendrick Lamar quotes which you will love to read. So spend some minutes and go through this article to know more.
READ ALSO: Kendrick Lamar net worth Forbes 2017-2018
Kendrick Lamar quotes
Kendrick Lamar is famous for his creative raps and deep lyrics. There are so many mainstream rappers in America who rap about fame, money and women, K.dot aka Kendrick on the other hand raps about his own life and how he faced the problems in his childhood, government, politics, violence, and many more. Here are some Kendrick Lamar quotes from songs, we tried to explain the quotes and provided the song from where it is taken from.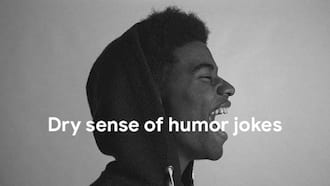 Dry sense of humor meaning and jokes
If I told you that a flower bloomed in a dark room, would you trust it?/ I mean I write poems in these songs dedicated to you/When you're in the mood for empathy, there's blood in my pen/Better yet where your friends and them?
The quote is taken form Kendrick's song Poetic Justice. The song is from his popular album Good Kid, m.A.A.d city which was released on 2012. In an interview with Complex Magazine he explained the meaning of the whole song. He added that If you listen to 'Poetic Justice,' it's a song about a chick saying these legs are poems. On the back end of that, is really the Sherane joint, so it's a dedication song for Sherane. And that's going into "Good Kid" and "m.A.A.d city,"which completes the story. If you like to know the whole story then you need to listen to the whole album and you can get the outlook of it. As he mentioned 'Sherane Joint',' Good Kid', 'm.A.A.d city' these are the names of the songs from this album. In the above quote he wanted to say that everyone knows that a flower can't bloom without sunlight right? That's why he said no one will trust that one flower is blooming in a dark room. As he mentioned the name Sherane, he dedicated this song to her and most probably Kendrick comparing her with a flower here according to Genius annotations. The flower also represens the love and relationship between Kendrick and Sherane. Kendrick Lamar Poetic Justice quotes have some philosophical meaning; he expressed his thoughts on success, love and pure survival by this album.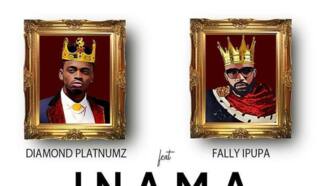 This is what you missed on Diamond Platnumz Ft Fally Ipupa – Inama
Tell me what you gon' do to me/ Confrontation ain't nothin' new to me/ You can bring a bullet, bring a sword/ Bring a morgue, but you can't bring the truth to me
The above quote is from Black Panther album. The name of the song is 'All the stars' which is produced by AI Shux and Sounwave. The Album of Black Panther is produced by various artists including Kendrick Lamar, SZA, ScHoolboy Q, 2 Chainz, Khalid and many more. The album has a total of five Kendrick Lamar songs, including the title track. This is one of the best Kendrick Lamar quotes 2018. By the following quote Kendrick wants to say that he never has any fear to confront someone because he already faced a lot of bad conditions in his childhood. He doesn't give a damn about small conflicts because he has seen worst conditions and he believes that God is the one who will lead his path. He tried to connect his verse with the comic stories of Black Panther. In the world of Black Panther which is known as Wakanda, there is a material called Vibraniium which is technically indestructible. This material is powerful and you can win wars and change the truth and peace with it. The truth never comes from any external forces it always comes from inside. Kendrick Lamar quotes Black Panther have deep meaning; if you like to explore the meaning of the full song you can visit genius lyrics. You will find Kendrick Lamar new album quotes there, with annotations. Kendrick received a Grammy for this album and he mentioned his friend Mozzy who is one of the famous rapper, "Like my guy Mozzy say, 'God up top all the time…'" . If you are looking for Kendrick Lamar quotes Mozzy then this is the quote that he said in Grammy speech.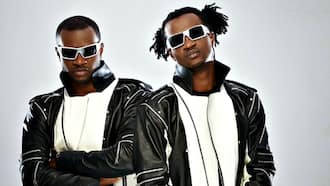 15 best P-Square songs and albums
I'm so fukin' sick and tired of the Photoshop/Show me somethin' natural like afro on Richard Pryor/Show me somethin' natural like ass with some stretchmarks
The quote is taken from Kendrick's popular hit HUMBLE. The name of the album is DAMN. .The song is produced by Mike Will Made-it. DAMN. is Kendrick's third most successful album and was released on 14th April 2017. DAMN has a total of 14 tracks and all the songs from the album have been on Billboard top 100. The song 'HUMBLE.' was at rank 1 on billboard and 'DNA' was at number 4. Kendrick Lamar quotes DAMN explaine wickedness and weaknesses like in BLOOD., YAH., FEEL., PRIDE.,LUST., GOD., he expressed his weaknesses and on the other side he revealed his wickedness by DNA., HUMBLE.,LOVE., FEAR., DUCKWORTH.. After the releasing of the album he said,
"I think like a week after the album came out, [fans] realized you can play the album backwards". As per Kendrick Lamar quotes 2017 this album has some awesome lyrics where he expressed his thoughts. "It plays as a full story and even a better rhythm. It's one of my favorite rhythms and tempos within the album. It's something that we definitely premeditate while we're in the studio. I don't think the story necessarily changes, I think the feel changes," he added. "The initial vibe listening from the top all the way to the bottom is … this aggression and this attitude. You know, 'DNA,' and exposing who I really am. You listen from the back end, and it's almost the duality and the contrast of the intricate Kendrick Lamar. Both of these pieces are who I am." In the mentioned quote he said that he is very tired to see the images which are edited with the applications, so he mocked the media there. He also mentioned the afro hairstyle which was a natural hairstyle, Richard Pryor has that kind of style. Kendrick Lamar quotes HUMBLE addressed the natural styles and black beauty by the second line of the song. Check out the video song and you will get the idea behind it.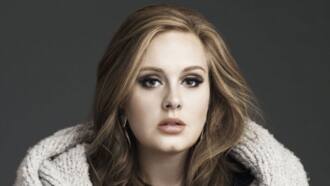 Top 20 Adele songs ever
Subscribe to watch new videos
"Cocaine laced in marijuana / And they wonder why I rarely smoke now / Imagine if your first blunt had you foaming at the mouth / I was straight tweaking the next weekend, we broke even / I made allegiance that made a promise to see you bleeding / You know the reasons but still won't ever know my life / Kendrick a.k.a. Compton's human sacrifice."
READ ALSO: Kenyan lecturer sets exam based on Kendrick Lamar song
This quote is taken from the song M.A.A.D city. MC Eiht was the featuring artist of the song. The song is from his Good Kid, M.A.A.D City album which was released on October 22nd, 2012. In this song Kendrick wanted to portray the city, Compton California, where he was born and brought up. In the whole album he described the situation they faced, the gang cultures and violence. In the quote Kendrick wanted to convey about his past lifetime, did drugs everyday and he was tied to it. He added "This is basically just me accepting where I'm at, and now I'm totally adapted to it and I'm numb to it. I'm with it, I'm in this whole other trance where this is it, this is what it is going to be, and bam, I'm in it and I'm locked in it. So that last line is basically saying the listener will never know how much in depth I have really gone at one particular time in my life." . In an interview with Erykah Badu Kendrick said that it was very hard to do something positive work from that point of his life. From that hard situation he came out and tried to learn the hip-hop culture. After that he started recording songs and that's why he feels that way, that he is Compton's human sacrifice.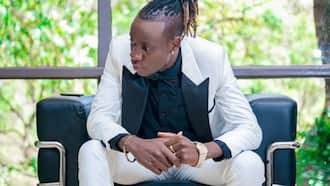 Latest Guardian Angel songs
"Go figure, every verse is a brick, your son dope, nigga / Now reap what you sowed, nigga (Please reap what you sowed, nigga) / I was born in '87, my grandaddy a legend / Now the same that y'all was smoking is my profession, let's get it."
This quote is taken from a song named Nostalgia. Actually it's a official Pusha T song and Kendrick Lamer was featured in it. The name of the album is 'My name is my name' which was released on October 7th, 2013. The song was produced by Kanye West. The album is based on the street life. Now, in this above quote Kendrick wants to say that he had talents, and every verse he writes and sings for someone it costs the same as a wall of bricks. In the 2nd line of the quote he mentioned that his granddaddy was a legend and he also mentioned it on the swimming pools track, "Granddaddy had the golden flask". In the next line he talks about smoking crack. There are many creative Kendrick Lamar quotes about life you can find in his songs, most of them about the street life and struggles he faced as a teenager.
Funny Valentine's Day memes and jokes
"As the record spinning, you was hearing angels entertain / Every pun intended, that was wicked, coming from your brain / Recognize you listened and you didn't hit the block again / That's because the minute after you had knew you would be slain / Open up another chapter in the book and read 'gain / Story of a gun-clapper really tryna make a change."
This quote is from a song named 'Blessed' which was produced by Dave Free. This is a song from ScHoolboy Q and Kendrick Lamar. The name of the album is Habits and Contradictions which was released on January 14th, 2012. In the quote Kendrick wanted to convey that Schoolboy Q once heard the songs of angles, according to Kendrick the idea of this thing is awesome and wicked. Those angles made the beat amazing. After that he mentioned that if he goes back to the crime life, he could make a lot of money, he could be rich, but he also could get killed. That's all he wanted to say by this quote.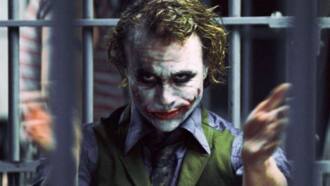 15 best joker quotes from 'The Dark Knight'
"Now, I was raised in a sandbox, next to you and her / You was holding the handgun, she was giving birth / To a baby boy to be just like you, I wonder what's that worth."
The above quote is from cartoon and cereal. The name of the album is also the same, so is the title track of the album. The album was produced by J.LBS and T.H.S which was released on 2012. If you are looking for best Kendrick Lamar album quotes this one is one of the best example. In this quote he said that Now, I was raised in a sandbox. Sandbox is open environments where you can build anything, do anything you want and show your creativity. He wanted to compare the sandbox thing with the environment of hometown. His hometown Compton was a dirty place and there were no rules. The place was unsafe, full of violence and criminal gang activities. He also mentioned about his parents. While growing up his parents were there, but he never got mandatory attention from his parents so he raised himself in the sandbox. If you are interested enough, you can check this video for his biography.
Top trending Drake songs 2018
Subscribe to watch new videos
"Wouldn't you know / We been hurt, been down before / Nigga, when our pride was low / Lookin' at the world like, 'Where do we go?' / Nigga, and we hate po-po / Wanna kill us dead in the street fo sho' / Nigga, I'm at the preacher's door / My knees gettin' weak, and my gun might blow / But we gon' be alright."
The quote is taken from the song named Alright. The song is from To Pimp a Butterfly, which released on 2015. Kendrick Lamar quotes To Pimp a Butterfly has some really sadistic meaning, by the songs he mocked the society and explained the situations. The song Alright was nominated for multiple awards and also received seven awards. This is the song that received the Grammy award for best rap song of the year and made Kendrick famous. Pharrell Williams and Sounwave produced the song and the video song was directed by Colin Tilley. In the following quote Kendrick wanted show some psychological and emotional consequences which was faced by black American. Lamar explained that how they faced the political revolution and in the next line he explained about a 2Pac song named Souljah's Revenge which was produced by 2Pac and Bobcat.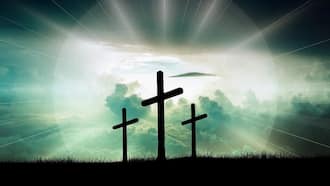 Top trending SDA songs in Kenya
"You've ever seen a newborn baby kill a grown man / That's an analogy for the way the world make me react / My innocence been dead."
The above quote is taken from his album Section.80 which was released on 2nd July 2011 with a total of 16 tracks. The album was very popular and it was Lamar's debut studio album, released by Dawg Entertainment. The name of the song is Ab-Souls Outro, (Ab-souls is one of the popular hip-hop artist of 21st century) which was produced by Terrace Martin. In this song Lamar and Ab-Soul talked about their opinion on the current society and how they are suppressing our thoughts. In the following lines Kendrick wants to say that the new born baby has a pure heart, but the world which is full of bad people who are forcing them to be a bad guy and they are losing their innocence. If you like the know more, check here.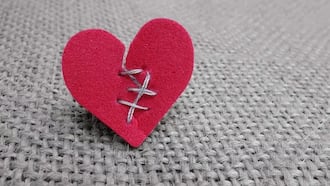 A highlight of break up songs that guys and girls will find interesting
"We used to beefing over a turf, beefing over a verse / Niggas dying, a double entendre / And this is Comp-ton, lions in the land of the triumph."
The quote is taken from an album named Overly Dedicated which was released on 14th September, 2010 with a total of 16 songs. In this album Kendrick talked about some famous artists who have passed away from drug overdoses. There are many more Kendrick Lamar quotes about haters, where he explained the lifestyle of Compton and gang culture. The name of the song is The Heart Pt.2 which is produced by The Roots. The song features Dash Snow, a popular New York based artist.
"I'm standing on the field full of land mines / Doing the moonwalk, hoping I blow up in time / 'Cause 2012 might not be a fuking legend / Tryna be a fuking legend, the man of mankind / Who said a black man in the Illuminati? / Last time I checked, that was the biggest racist party."
Another hit song from the album Section.80. It's a verse taken from HiiPoweR which was produced by J.Cole. By this song he talked about Michel Jackson's famous moonwalk and talked about this as a metaphor. In the first line he said that he wants to dance in a field which is full of landmine. The song talks about present and past conspiracy theories, about racial topics and in the 2nd part Kendrick explained the issues regarding 'Poverty' where power defines how poor we are. In the verse he compared his career with Michel Jackson's career. Michel Jackson gained a lot of attention performing the moonwalk, so he is saying that he going to change the music industry by saying 'blow up'. He mentioned the year 2012 because his album Good Kid Madd City was released in 2012. The album was a great hit and he gained a lot of fan followers. In the next line Kendrick made some comments on Illuminati. Usually in the past the minorities and black people have been treated in a bad way so he judged that a black man couldn't be in the group because the group is full of racist people.
"Looking in the mirror, I'm embarrassed / I'm feeling like a suicidal terrorist / React like an infant whenever you are mentioned / Mind over matter never worked for my nemesis."
This quote is from a featuring track of Kendrick Lamar with Drake. The name of the song is Buried alive which is a track from Take Care. Drake is one of the best rappers of USA. The song was produced by Supa Dups and Noah 40 Shebib. The album was released on 15th November 2011. In the quote he wanted to say that he wants to kill himself because of the nervousness and problems he was facing. He was looking in the mirror and becaming embarrassed after realizing that he is becoming a mainstream rapper and he is at the edge of the cliff. He feels he is becoming a suicidal terrorist and when it's come to his nemesis the mind over matter never works for him. He was talking about staying mentally strong but he is unable to stay that way.
"As a kid I killed two adults, I'm too advanced / I lived my 20s at 2 years old, the wiser man / Truth be told, I'm like 87."
The quote is taken from a song named Hol' Up. The song was produced by Sounwave and it's another hit song form the album Section.80. In this song Kendrick tell a story of a stewardess and how he managed to flirt with her. In the verses Kendrick wanted to explain that in the childhood days he had good experience and maturity just like a 87 years old. He mentioned his birth year by the year 87. He shared his bad experiences in a track named Compton (. Compton was basically his hometown.
"And I'm not sure why I'm infatuated with death / My imagination is surely an aggravation of threats / That can come about, 'cause the tongue is mighty powerful / And I can name a list of your favorites that probably vouch / Maybe cause I'm a dreamer and sleep is the cousin of death / Really stuck in the schema of wonderin' when I'mma rest."
The above quote is from a song named 'Sing About Me I'm Dying of Thirst'. The song is from the album Goodkid, Madd City. The album was a big hit. We already talked about the album in a previous quote. The song is produced by Like and Skhye Hutch. In the song Kendrick talked about some particular people, explaining their lifestyle and how they survived in the urban ghetto. Ghetto is defined by the small area of a town where the minorities and poor people lives. In the first verse he talked about a person who used to earn money by murdering people. In the 2nd verse he Kendrick talked about his brother's murderer. And in the 3rd verse he talked about a story of a prostitute who was raped and murdered. He also mentioned about the old prostitute in Keisha's song (her pain), a song from Section.80. In the above quote he wanted to explain about the daily imaginations which have came to his mind with death. The negative dreaming where you see the things related to death. Death plays a huge role in these imaginations which we encounter every day. He said I am a dreamer and explained the dark side of a dream.
"I'm African-American, I'm African / I'm black as the heart of a fukin' Aryan / I'm black as the name of Tyrone and Darius / Excuse my French, but fuk you — no, fuk y'all."
The quote is taken from The Blacker the Berry which was produced by Stephen Kozmeniuk and Boi-1da. The name of the album is To Pimp in a butterfly which came out on 15th March, 2015. It was one of the greatest albums of Kendrick. It was his third studio album. In an interview with Rob Markman he explained what this album all about. Watch the full coverage here.
Subscribe to watch new videos
We all know about racism, the problems faced by African American people in the society. Kendrick wanted to portray the situation of African American people and referred to himself as an African. He talked about the black history month, and explained the true fact that it's just a necessity, not a national celebration. He compared black people with the back side of the moon. As the dark side of the moon never lights up, American never took the black cultures seriously. Kendrick's 'Black' defines the bright and characteristics of a good man. As he compared his heart as the heart of an Aryan. Aryan is basically old-fashioned term for west Asian and European people. The name Tyrone is an old black name, actually an Irish name, and Darius is a Persian name. Lamar wanted whoever comes from another race or a small biological different tribe, there is nothing to make them separate form others, and after all we are humans. After that he mocked the racists of America and said "Excuse my French, but fuk you".
"The freedom is granted as soon as the damage of vodka arrived / This how you capitalize, this is parental advice / Then apparently I'm overinfluenced by what you are doin'."
The quote is from a very popular song of Kendrick Lamar, Swimming Pools (Drank) which is a track from Good Kid, m.A.A.d city. The song was produced by T-Minus. The song is all about the alcoholism and peer pressure. Peer pressure is something like social pressure which come from a peer of your group or from a member of your group, this is kind of behavior which isn't acceptable socially, like experimenting with drugs and alcohol. It actually represents the negative influence. In this song he talked about drinking and alcoholism and the bad side of it. The verse explains the situation of Kendrick while he was damaged by vodka. By saying damage he explained that consumption of vodka can make you an evil that will lead to bad decision. And by the word capitalizing he wanted to say that he is taking advantage of a drunk girl, they are free now because of the alcohol and parental advise is important because they are having sex now.
"Guilt trippin' and feelin' resentment / I never met a transient that demanded attention / They got me frustrated, indecisive and power trippin' / Sour emotions got me lookin' at the universe different / I should distance myself, I should keep it relentless / My selfishness is what got me here, who the fuk I'm kiddin'?"
The quote is taken from a song named How Much a Dollar Cost which is featured by Ronald isley and James Fauntleroy. Love Dragon was the producer and the track is from To Pimp a butterfly. In the song Lamar talks about a homeless man, whom he was met at the gas station in South Africa. He narrates the story of the homeless man and he thinks that he was a drug addict. At first Kendrick assumed that the man was begging him for his drugs, but at the end he regretted then felt guilty. In the above quote he wanted to express that he was wrong and he could've helped that poor man. There are actually very less amount of Kendrick Lamar quotes about happiness, most of the song based on society, lifestyle and people. He said that makes him so frustrated, and it's why is he so angry about this. He added that selfishness made him wealthy and becoming rich made him greedier.
"'Compton!' a nigga gotta scream that / Never went commercial, never TV-screened that / Can't block or screen that , now everybody sing that ."
The quote is taken from Sing That Sit (20syl Juicy remix). This is actually a remix song of The City. It's actually the song of The Game. The Game is one of the best hip hop artist of America. This was his fourth studio album and the name of the album us R.E.D Album. The song was produced by Cool and Dre. The album came out on 19th August in UK and 23rd on USA. After this release Kendrick made a remix of this song. In the main song Kendrick was featured and he talked about the Compton, as he was a Compton native. In the track they talked about the crimes and violence of Compton. Kendrick added that nobody or any TV channel should ever show those murders, violence and bad things that happened in the ghettos. Nowadays the rappers are explaining those stories by songs.
"I'm way more polished than 99 percent of the scholars you thought had graduated / I'm the master that masturbated on your favorite emcee / Until the industry had wanted me assassinated."
The name of the song is Bet Cypher 2013 TDE. It's a collab track where Isaiah Rashad, ScHoolboy Q, Ab-Soul, Kendrick Lamar and Jay Rock performed the song together. The producer of the track is Havoc and it was performed ion Bet Awards cipher 2013. The following verse has a double meaning. A lot of people graduate from colleges and universities, everyone in the society believes that graduates are well spoken and well educated. But Kendrick wants to say thatgraduating doesn't mean that a man is educated, despite of the degrees they don't have any morale, respects and honors in them. Kendrick doesn't have any degrees or such but still he is (99% polished) better than scholars. He was way smarter than other students while he was in school. In an interview he said "This is always in my head: There was a math question that I knew the answer to, but I was so scared to say it, then this little chick said the answer and it was the right answer, my answer. That bothers me still to this day, bein' scared of failure." There is aa rumor that Kendrick came up with the lines on the spot. In the next two lines he wanted to express that he is the best rapper of West Coast and New-York.
"I got love for you all, but I'm tryna murder you niggas / Trying to make sure your core fans never heard of you niggas / They don't wanna hear not one more noun or verb from you niggas."
The quote is taken from a song of Big Sean, who is one of the popular names in hip-hop industry. Control is the name of the song which was featured by Kendrick Lamar and Jay Electronica. The producer of the song was No. I.D. By this song Kendrick called out some names of popular rappers of USA and started a competition. If you are searching for Kendrick Lamar love quotes this could be a fine example where he expressed his love for present American hip-hop artists. This is not the first time he talked about individual hip-hop artists, on 2010 in a song named Monster of Kanye West he talked about Snoop Dogg, Eminem, and many more rappers. This is one of the best Kendrick Lamar punchline quotes. He just wanted to convey a message to all the rappers of the music industry, by telling those lines. Production of good music not the same mainstream raps, that's all he wants from all the rappers that's why he called out the names and sent them some waves so they could produce some better content.
"Ten Hail Marys, I meditate for practice / Channel 9 news tell me I'm movin' backwards / Eight blocks left, death is around the corner / Seven misleadin' statements 'bout my persona / Six headlights wavin' in my direction / Five-O askin' me what's in my possession."
The quote is taken from a track of Beyonce, named Freedom. Everyone knows Beyonce right? Well she is one of the best singer and songwriter from USA. The song is produced by Jonny Coffer and Just Blaze and from the album named Lemonade. The song is dedicated to Black women. By the song Beyonce tried to portrait the struggle faced by black women in the society, the scenario of the slavery faced by African Americans, recent issues and about Black Lives Matter movement. In the song Kendrick talked about institutionalized racism which he discussed in his album To Pimp A Butterfly. He also mentioned about black women and talked about his own mother, mentioning 2 Pac's, "Dear Mama" and "Ride 4 Me" tracks. In the following quote Kendrick wants to say that as a part of Rosay Beads Mysteries the Hail Mary has recited for ten times, this is a meditation on life and death of Lord Jesus. In Bible there are four types of Mysteries: the Luminous Mysteries, the Joyful Mysteries, the Glorious Mysteries and the Sorrowful Mysteries. As Kendrick said that he meditates for ten minutes in the starting of each day staring at the mirror. "It started when I was nine years old. Talking to myself in the mirror I saw something a little different than just what the eye can see in the physical form. I saw my soul in the mirror. It's scary to realize you can take your mind somewhere totally different…what it does for me is lets me know who I am and who I always will be and where I came from and what I'm trying to do with myself and the people around me as far inspiring others and continuing to be positive…it's a tricky thing but it works. It lets you know who you are for real", he added. In the second he mocked Fox News, because once they stated that Kendrick damaged African youths by his Alright music video and BET performance. He mentioned about channel 9 multiple times before, this isn't the first time. In the 2nd line he said counting backwards, that could indicate the 'krg;ej[osdj'ozdbgCountdown' song by Beyonce, where we heard that a men voice was counting down from ten back in the chorus. In the next line he described the Compton city, where he was raised. The city was full of poverty and violence and people gets killed every day. That's the reason he said "death is around the corner".
READ ALSO: Kenyan lecturer sets exam based on Kendrick Lamar song
"From Compton to Congress, set trippin' all around / Ain't nothin' new, but a flu of new Demo-Crips and Re-Blood-licans / Red state versus a blue state, which one you governin'? / They give us guns and drugs, call us thugs / Make it they promise to fuk with you / No condom, they fuk with you, Obama say, 'What it do?'"
The quote is from Kendricks another hit song Hood Politics. Another great hip-hop track form the album To Pimp a Butterfly. The song is produced by Tae Beast, Thundercat and Sounwave. In this song Kendrick described his childhood and how he survived the politics and consequences. This song is the progression of the album and he continued the story after his Momma track. In this first verse he talked about his childhood, in the second verse he talked about the politics of USA and he talked about rap industry in the third verse. In the following quote Kendrick discussed about the American politics. He mentioned Red state versus blue state, as political leaders divided into the gang territories. He mentioned some lines og Jesse Ventura who wrote a book over American politics named Democrips and ReBlodlicans: No more Gangs in Government. Kendrick Lamar discussed about their bad activities and attacked them by telling their stories, how they divided the gangs and how they distributed the guns and drugs. The government distributed the guns and accused the street gangs. In the next two lines Kendrick wanted to express his feeling on American politicians. DemoCrips and ReBloodicans as mentioned in the Jesse Ventura's book the politicians used to make fake promises to get elected in the political position. They always accused the black people for crimes and violence without any reasons. Kendrick they will take your help but never help you back and play with your life.
"I can put a rapper on life support / Guarantee that's something none of you want / Ten homies down and they all serving life / What is it like twenty-five hundred a month? / What if I empty my bank out and stunt? / What if I certified all of these ones? / I get buck, I'm as real as they come."
The above quote is from the song named Untitled 8 (Blue Faces). The song was performed by Kendrick Lamar on January 7th 2016 in the episode of The Tonight Show Star. By the song Kendrick wanted to express about god and how he protected the people. God works in mysterious ways so when he starts. The job of speaking through us we be so sincere with this here. No drugs or alcohol so I can get the signal clear as day" There are many more Kendrick Lamar quotes about god, where he expressed that he believes in god and also advised his followers, fans to keep trust in god.
If you like to see more quotes like this you can search for Kendrick Lamar quotes tumblr, where you'll find some picture quotes too.
Source: Tuko Kenya
View more information: https://www.tuko.co.ke/275374-popular-kendrick-lamar-quotes-love-god-money.html
See more articles in category:
Wiki