Ramadan rules for fasting, relationships, and food to observe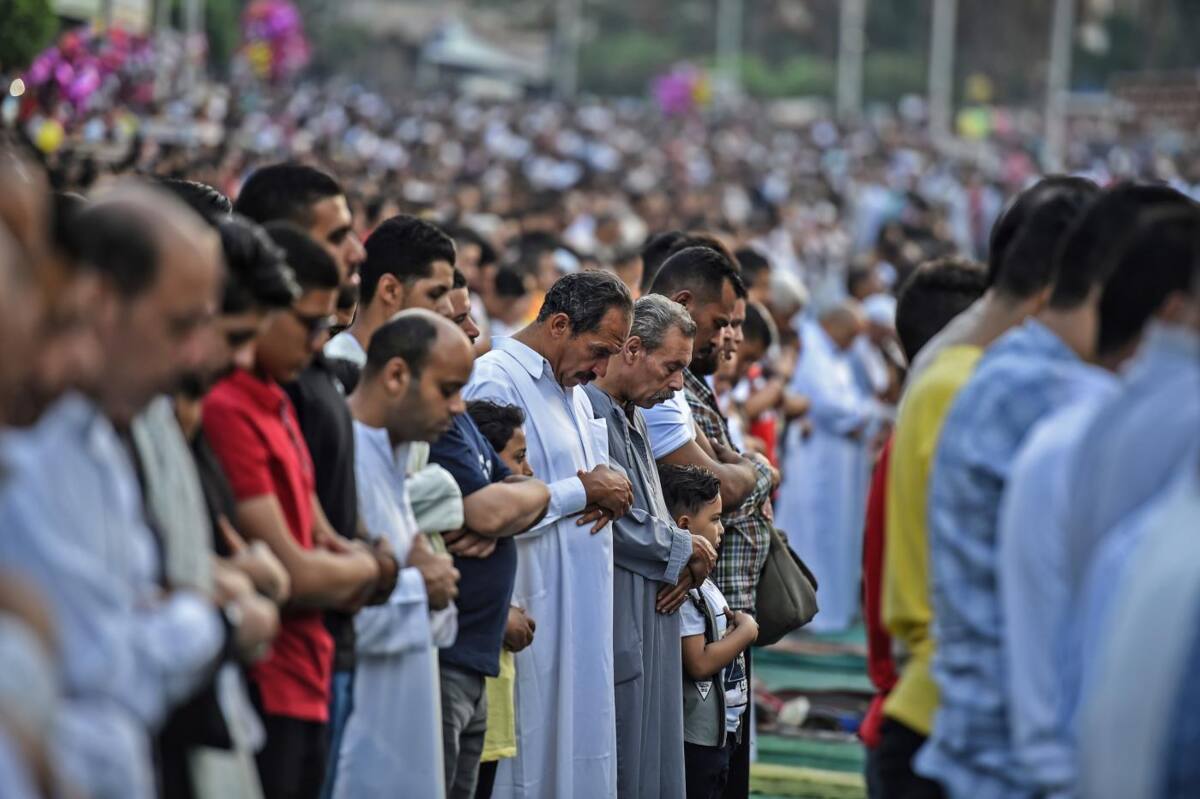 Ramadan is the most significant month of the year for Muslims. The month brings numerous blessings from Allah. It allows Muslims to have a better connection with their creator by observing Ramadan rules for fasting, relationships, and food.
The Islamic community considers Ramadan a sacred festival of prayers and fasting. The month holds so much value as followers of the religion believe that it liberates them from sins committed in the past. Fasting is the founding pillar for Muslims, and therefore they must observe Ramadan rules for fasting, relationships, and food.
The reason behind Ramadan rules
The Islamic community has been guided on how they should behave during their day to day activities. This entails how they eat, pray, dress, among other things. The importance of all these actions becomes relevant during the holy month.
Why do we fast in Ramadan? Fasting is one of the five Islamic pillars, and without it, one's faith remains unaccomplished. For this reason, it is only logical to know what is allowed and not allowed during Ramadan. The rules apply to both single and married people.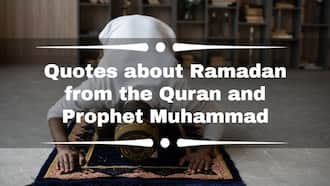 Quotes about Ramadan from the Quran and Prophet Muhammad
Can you kiss during Ramadan? These are some of the questions people need answers to avoid breaking the fast. There are set guidelines for kissing during fasting, and if they are not correctly observed, it can lead to the breaking of the fast.
Rules on fasting
Allah ordered Ramzan fasting rules which ought to be practiced upon by the Holy Prophet Muhammad. Prophet Muhammad not only followed the guidelines on fasting but also taught the devotees. Here is what to do and what to avoid while fasting:
You should not have sex with your husband or wife.
You should not drink or eat until the time to break the fast has come.
Can you shower during Ramadan? Yes. You need to keep your clothes neat and remain clean by showering regularly.
You should pray five times.
Women can only use eye drops and eyeliner.
Both women and men are allowed to get injections.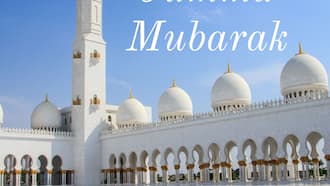 Beautiful Jumma Mubarak images with quotes
Rules for relationships
The regulations on relationships during the holy month are another aspect which the Muslims should observe. Islam does not allow illegal relationships not only during the holy month but throughout life.
You should not sit near a girl or woman whom you have been ordered not to look at. You can only sit next to your wife, mother, and other blood relationships.
Husbands and wives are not allowed to have sex while they are fasting. If they have sex and break the fast, the penalty is fasting for an additional sixty days or feed six poor people.
Can I hug and kiss my wife while fasting? During Ramadan, kissing between the wife and husband is allowed, but to a particular extent.
Unmarried couples are required to stay away from each other and ensure that they avoid anything that could damage or break their fast.
READ ALSO: Ramadan 2019: history, dates, and rules in Islam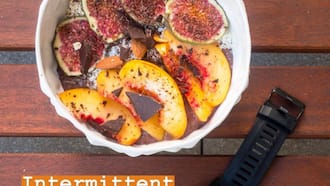 Intermittent fasting and weight loss: Plan, tips, and results
Rules on periods
A majority of the girls and women might not understand the rules set on having periods during the holy month. It is essential to know and understand them as one might get their periods during this holy month.
The woman can neither fast, perform the prayer, nor recite the Quran during periods.
If a woman opts not to keep the fast during periods, there is no penalty since she is forgiven.
If she chooses to keep the fast, she will be significantly awarded.
The woman should not touch the Quran since periods are not clean, and this might make their clothes dirty with blood.
Women or girls are not allowed to enter the mosque during their periods.
Ramadan fasting rules on water
Can you drink water during the day during Ramadan? No, you cannot drink water during the holy month as it will break your fast.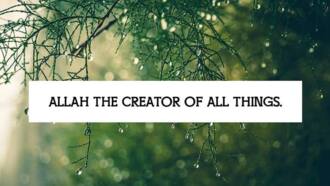 Beautiful and motivating Islamic quotes about life with images
If you are not keeping the fast, do not drink water in front of the person who is observing fasting.
Do not take water while you are in public places during the holy month.
Your fasting is still valid even if you taste the water with your tongue without swallowing it. If you consume it, your fast will no longer be valid.
Rules on food
There are several dos and don'ts set on Ramadan and food. These include:
People who are not observing the fast should not eat in public
Food should not be wasted during fasting or breaking time
If a Muslim drink or eats something by mistake during the holy month, his or her fast is still valid as Allah will forgive the people who eat by mistake.
If you want to cook some traditional Ramadan foods, you are required to use the Pakistani Ramadan recipes.
Rules and types of fasting in the Bible
Rules on wedding
The regulations on wedding and marriage during the holy month are one of the most important things that the Muslims should observe.
As per the Islamic teachings, a wedding during Ramadan is allowed.
People who are getting married should keep the fast; they should not eat or drink anything until the time to break the fast has reached.
According to the Ramzan wedding rules, the individuals should not engage in sexual intercourse.
The couple is allowed to kiss during Ramadan, but nothing more than that is approved for them.
Individuals are not permitted to marry during Hajj.
If the pair who wants to be married feel that they are confident enough to wait and not break the fast, there is no harm for them to get married.
READ ALSO: Significance of Ramadan to Muslims and how it is celebrated
Rules on clothing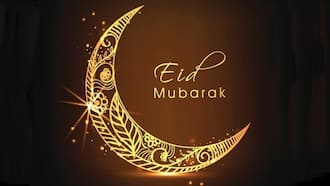 Eid ul Fitr 2018 in Kenya – meaning, history, wishes and quotes
During Ramadan, Muslims should follow the set rules for attire. The Islamic community observes a particular code on how and what to wear, but these rules become more prominent during Ramadan.
Wear clothes that are not revealing.
It is okay to wear a short shirt, but wearing shorts is not allowed as it exposes your body to other people.
Women should not leave their house without properly covering themselves to prevent the men on the streets from seeing their bodies.
Other essential rules and regulations
Apart from the Ramadan rules on fasting, relationships, and food, there are other equally essential rules and regulations, which all the Muslims ought to observe keenly. These include:
Each young Muslim must observe the fast except the sick or those who are traveling.
Breastfeeding women are allowed to skip the fast if they believe that it will make them or the child weaker.
The individuals who are sick are exempted from keeping the fast, but they are required to compensate by feeding the poor for as many days as they did not fast.
No one is allowed to extend or shorten the fasting time.
You should not waste water when cleaning yourself, performing ablution, taking a bath, or any other activity.
No one is allowed to abuse another person or use the abusive language since doing that will damage the fast.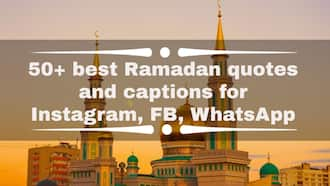 50+ best Ramadan quotes and captions for Instagram, FB, WhatsApp
There are many Ramadan rules for fasting, relationships, and food that help the Muslim to avoid breaking the fast. There are penalties to some of these rules while there are exemptions to others.
Subscribe to watch new videos
READ ALSO: Why you should eat healthy foods during Ramadan
Source: Tuko

View more information: https://www.tuko.co.ke/351095-ramadan-rules-fasting-relationships-food.html
See more articles in category:
Wiki