What happened to Malik from House of Payne? Here are latest updates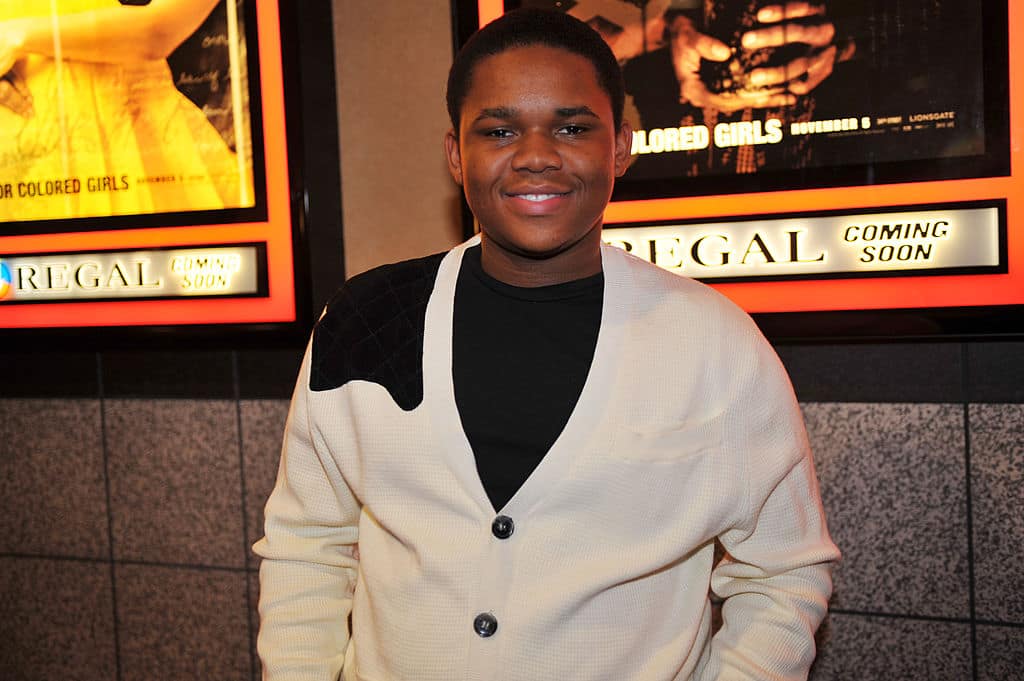 Malik Payne is best known for his exemplary role in Tyler Perry's House of Payne. The talented actor has earned an incredible fan base. His followers have watched him grow on the famous show. They have witnessed a significant transformation of the actor that is both surprising and encouraging in equal measure. So, would you like to know what happened to Malik from House of Payne? And what are some of the latest updates on him?
On September 2nd, 2020, the popular television show dubbed House of Payne returned to television, eight years after its eighth season ended. Numerous fans were delighted with the reboot, and the first episode proved to be a great watch. However, the keen eyes of fans could not help but notice a massive difference in Malik's appearance. The actor had lost a considerable amount of weight since.
What is Malik from House of Payne real name?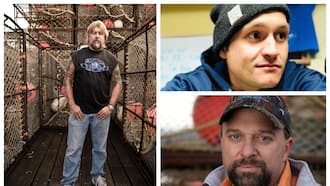 Deadliest Catch deaths: How many guys have died on the show?
The American actor and rapper's real name is Larramie Cortez "Doc" Shaw. He was born on April 24th, 1992, in Atlanta, Georgia, in the United States. Shaw is the only child of Tamie and Larry Shaw, mother and father, respectively. As of 2020, Malik from House of Payne age is 28 years.
Besides featuring in House of Payne, the exciting actor has also played other notable roles in The Suite Life On Deck as Marcus Little and Pair of Kings as King Boomer. His career breakthrough came in 2006 when he landed the role of Malik.
Is Malik from House of Payne sick? Shaw's fantastic talent has earned him much respect and love from his fans, and when they noticed about his weight loss, they were sceptic and worried about him.
He was known to be the chubby kid in the Payne's home. However, at the moment, he has shed a good amount of weight, making him lose the boyish look most fans were used to.
How did Flip from Street Outlaws die? The full tragic story
What happened to Malik from House of Payne?
Shaw rose to fame in 2006, and ever since he continues to attract the attention of various people across the globe. Seeing Malik from House of Payne now and taking a look at some of his previous pictures, you will undoubtedly notice his drastic weight loss.
Why Does Malik from House of Payne look so bad? Doc Shaw looks quite different than what he used to look like in earlier episodes of House of Payne when he was just a child. His appearance got many fans worried, and some of them took to social media to post their feelings. But what is the reason behind this transformation?
In 2019, during an interview with NBC 6, the celebrated American actor and singer revealed that he had lost between 60 to 65 pounds of his weight. Shaw achieved this by simply drinking fresh juice during breakfasts and dinners.
Jensen Ackles net worth 2021: How rich is the 'Supernatural' actor?
He went ahead also to admit that he used to live an unhealthy lifestyle, which resulted in him being overweight. Because of the excess weight, he began battling severe weight-related illnesses.
Is Malik from House of Payne on drugs?
The actor is neither sick nor on drugs. Sadly, there have been plenty of audiences on Twitter and other social media sites who have attempted to make negative comments about his appearance. However, this has not been the first time Shaw has experienced such biased treatments from people around him.
Previously, the actor pointed out that he grew up being mistreated due to his weight. He revealed that this kind of harsh experience leaves a scar and messes with people's self-esteem. However, for him, he used it as a catalyst to push him in his weight-loss journey and built up his self-esteem. The outcome was marvellous.
The harsh comment also caught the eyes of his loyal fans. In response to these harsh comments, some fans tweeted out several respectful comments. They rightfully pointed out how damaging comments on the internet could be to somebody's mental health.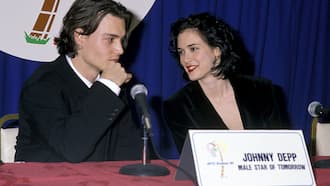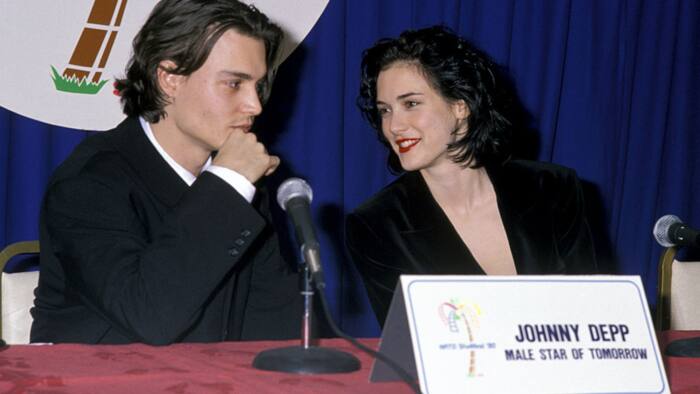 Johnny Depp and Winona Ryder relationship explained
Ashli, for example, cautioned people on Twitter against judging people, especially if they do not understand what they were going through in life.
What inspired Malik from House of Payne weight loss?
The American actor said that he decided to lose weight when he began struggling with weight-related complications. Being from a family with a history of diabetes, he feared that he would go down that path if he failed to take action.
So he decided to lose the excess weight. However, changing one's lifestyle and diet is not that easy. Speaking to teens of the True Star Foundation in 2014, Shaw said that the biggest obstacle of losing weight was changing diet.
He had accustomed to consuming the same type of food, which included cookies, sweets, and french fries.
He further explained that he changed his diet by researching and urged people to use the tools around them to solve their problems. Besides going on an extreme diet, Malik also became very active and started playing sports like football and basketball.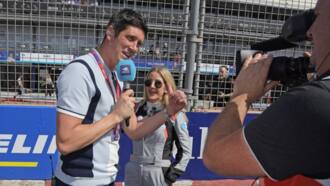 Vernon Kay: 8 little-known facts about Tess Daly's husband
When he was asked about the advice he would give young people struggling with obesity, he stressed the importance of being active.
In a phrase that portrayed him as witty, Malik said that no diet could compensate for not being active in people's weight loss journeys. He encouraged them to find an outdoor activity that will help them exercise.
Did they change Malik on House of Payne?
Considering that Malik's new look continues to get many of his fans by surprise, some are tempted to think that there was a change of actors for the character Malik. However, that did not happen.
The chubby lad you used to watch on previous episodes is still the same person you see today. What has changed is the physique, which is as a result of deliberate weight loss.
Malik House of Payne 2020 latest news
It takes a significant amount of time, determination and hard work for one to achieve a body of their desire. It is, therefore, a great achievement for Shaw to have shed off excess weight. In 2020, Shaw has an admirable physique that is an envy of many of his followers despite the trolls.
Who is the cutest person in the world? Meet 10 most adorable people 2020
Shaw began his career in the entertainment industry by appearing on print ads and television commercials for different brands. At the tender age of 14 years, he started acting as Malik, a role that unveiled him to fame. Five years down the line, House of Payne took an indefinite break, giving him an opportunity to appear in some other movies and television series.
At the moment, Shaw is reprising his role as Malik Payne in the show that put him in the limelight. Despite all the praises and criticisms that he continues to receive, the actor remains focussed towards acting in the new episodes of the show and singing.
How much is Doc Shaw worth in 2020?
The American actor and singer began making money when he was still young. Through the assistance of his parents, he was able to secure ads and television commercial deals. Doc, as he is commonly called, is worth a staggering USD 750 thousand.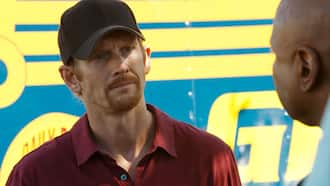 David Paul Olsen: Daniela Ruah relationship story and quick facts
Shaw has accumulated this wealth from print and non-print ads, as well as acting and singing. Considering that he is still young and active in his career, this net worth value is bound to keep increasing.
Larramie Cortez "Doc" Shaw Instagram page
Shaw, aka Malik, is an active member of the Instagram family. The American actor enjoys an incredible following of 47.4k followers. As his weight loss journey continues to raise eyebrows, you can visit his page to see some of his pictures, and read some of his motivational quotes. His Instagram page is @docshaw.
Shaw is, without a doubt, a famous actor with remarkable acting skills. The details above will help you understand what happened to Malik from House of Payne. Nonetheless, he continues to make headlines for various reasons across the globe. He is a force to reckon with, among upcoming actors and singers.
The Vet Life cast: Interesting facts about the main cast, episodes, and lawsuit
Tuko.co.ke also published an article on what happened to Bo Burnham. Burnham is renowned for his elaborately staged performances and humour on stage.
Burnham began posting funny videos on his YouTube channel while he was young, and now, he has a great career and is renowned in virtually every creative space. He has gained affection from fans and critics alike from his experimental live shows and numerous other instances, which make him a fun guy to be around.
Subscribe to watch new videos
Source: Tuko

View more information: https://www.tuko.co.ke/390115-what-happened-malik-house-payne-latest-updates.html
See more articles in category:
Wiki